2002 September
March 17, 2005
GETTING TO KNOW YOU . . .
I'd like to paint a little picture for you. In fact, I'd like to make you a part of it, so if you would, please hang around for a couple of paragraphs or so.
You are the financial aid director in a very busy two-person shop, a working farm wife, the mother of two children, and a very active member of your state professional association. You begin the 25-mile drive to work around 7 a.m., and though you really do like your "regular" job, there frequently just isn't enough time to keep up: certifying some loans, all those students with their unique problems, serving on multiple committees, visiting with colleagues about NeASFAA projects, all those students, verifying some files (why did we ever commit to 100 percent), working on software problems, reviewing professional judgment appeals, and of course…. all those students!
You get home just in time to fix supper, and afterwards, you might get to relax a bit. But oops, there's that pile of laundry, those checks to write from the farm account, the time spent listening to your husband and teenagers as they recount the highlights of their day. And if it's harvest time, the grain truck is there, waiting just for you.
It's your life, and you love it all…at least, most of the time.
Jump forward a couple of years. It's now August 2002, and you are experiencing a major change in your life. Your daughter Erin, the younger of your two children, has left for college. Just two years before, your son Phil graduated, attended college, and is living on his own and working full time.
You have become an empty nester.
Congratulations! One less daily responsibility – there's more time for you to kick back a little. Do something just for fun. Right!?
Well, not exactly. You enroll in a Masters' Degree program in Counseling at the University of Nebraska at Kearney, specializing in Student Affairs. You start classes this semester. You're on a roll.
So much for kicking back a little.
Of course, this isn't your life. And you've probably already determined that I am speaking about Vicki Kucera, Financial Aid Director at the Hastings Campus of Central Community College and your current NeASFAA President.
Kucera started her career in financial aid 21 years ago, and she remembers those first few months.
"I had no clue about what it meant to be in financial aid," Kucera said. "I hated it. I was floundering. I even went back to my prior employer and asked for my old job back, but it was filled."
But things turned around after the initial baptism. "After I got some experience and some support from a new supervisor, I started loving it," Kucera said.
For Kucera, loving it comes, at least in part, from those times when she knows she has really made a difference in someone's life.
"What's the most important part of my work? That's actually a pretty easy question," Kucera said. "Just recently, at the end of a very busy day, I met with some people who had just experienced a fire. The whole family was extremely distraught. But we were able to help the student get started in class and reduce her stress level. When she left, she had a smile on her face and a tear in her eye. It felt good."
But perhaps Kucera's most rewarding experience involved a young woman with two small children who had been in an extremely abusive marriage for several years.
"She spent a great deal of time in my office and ended up being accepted into our Dental Hygiene program," Kucera said. "She had to keep moving around because her ex-husband kept finding her. It was very sad, but the day she graduated, she walked up to me and hugged me and said she'd never have made it without me. It was a huge moment. And to top it all off, she now makes a lot more money than I do!"
These kinds of experiences, along with a desire to make valuable use of her spare time, are primarily responsible for Kucera's decision to pursue a graduate degree.
"Basically, I'm an empty nester, and I want something productive to do with my time," Kucera said. "The program I am pursuing should help me better serve students who carry around a lot of excess baggage. And I don't mean Samsonite."
But it isn't just the tender moments that have provided rewards for Kucera. There have also been those humorous times, perhaps enough to fill a small book. Ironically, some of the most memorable involved students and their unique medical circumstances.
"I keep going back to the three people I've had over the years who appealed their financial aid suspensions due to medical problems and felt it necessary to show me the scars when explaining them to me," Kucera said. "One had had a radical mastectomy and felt it necessary to take her shirt off in my office."
"Another was a very old and very grungy man who'd had an abscessed belly button and wanted to show me. I asked him not to, but he insisted. And another just recently had some kind of a tumor removed from the chest area and felt compelled to show me as well. I have never understood why people feel so comfortable taking their clothes off in my office!"
And finally, there are the rewards of working with good people on a daily basis and getting to know new members of the financial aid community.
"As a board member and now as NeASFAA President, I know a lot more people in the association," Kucera said. "There's hardly anyone in the association that I haven't had some contact with, and it's rewarding getting to know a lot of really good people from around the state working in financial aid."
However, there is a downside to assuming the responsibility of NeASFAA President. "The challenge for me is I work in a very small office," Kucera said. "I feel like I'm out of the office too much, which puts a real burden on Michele."
Michelle, of course, is Michele Schroer, long-time financial aid technician on the Hastings Campus. "I just couldn't get along without Michele," Kucera said. "She is incredibly productive, and we have a lot of fun together."
But don't get the idea that Kucera is all work and no play. She enjoys attending her family's activities and has other outlets, as well.
"What do I do for fun? Well, I've got a new puppy named Jack who I love dearly now that my children are gone from home," Kucera said. "I love to cook. I'm a song leader in church, and I sing for funerals and weddings. I really prefer funerals, though, because the clients aren't so particular!"
And then there's Bob, her husband of 25 years. Both were raised on farms around Lawrence, Nebraska, and they now farm about 900 acres not too far from where they grew up. "The farm is a great place to raise kids," Kucera said. "It's quiet, and you get to spend a lot of time together as a family."
"Most of what Bob and I do together revolves around the farm," Kucera said. "We have started going to tractor pulls this summer, which is fun because our son Phil is also involved. But Bob and I also like to travel whenever we have the opportunity to get away for a few days."
So if you happen to find yourself in close proximity to Hastings, stop in and see Vicki. She knows how to make time for important things, and she'd love to visit with you. Just don't start to remove your clothes in her office!
FROM THE PRESIDENT
by Vicki Kucera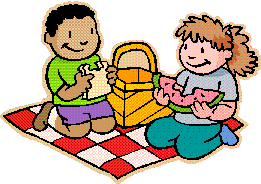 So that was summer. Hmmm. Remember when we were little and we would tingle with anticipation for our summer break? Summers were long and lazy and full of innocent fun. I wouldn't want to be twelve years old again, but I'd love to feel that feeling again, just for a little while.
With a brand new school year comes brand new faces and brand new challenges. I've found myself lately thinking a lot about how the current state of our economy will affect our jobs over the course of the next few years. We deal daily with families whose breadwinners have been laid off of their jobs, farmers who are going through the most severe drought I can remember, and budget cuts that are threatening our very existence. It will be an enormous challenge to balance our compassion for our students and their families with the limitations we have. Thank God our Nebraska colleges are blessed with wonderfully caring and capable financial aid professionals!
On a lighter note, some of us had a great time at NASFAA in New Orleans in July! There was, as always, a full compliment of agenda topics to choose from. We all enjoyed some of that Bourbon Street hospitality (be it unusual) and had a great time. I was very proud of myself when I made contact with the Nebraska attendees and planned a dinner for our members present at a local seafood restaurant called Ralph and Kacoo's. We met, we had a reserved room in the back, ordered drinks and appetizers, and were then evacuated through their smoke-filled main dining area to the street! Firetrucks came at us from all directions and in dumb shock I said "I think we need to find a different restaurant." I think it was Mark Schilmoeller who responded, "YA THINK?!". The best laid plans…
The Professional Development Committee is working very hard this summer planning the Support Staff Workshop which will be held October 11 at the Midland Campus in Fremont. The Fall Institute will be held at the Embassy Suites in Lincoln November 6-8. Please encourage your support staff to attend the Support Staff Workshop. We all know how valuable those networking opportunities can be.
I hope to see you all at the Fall Institute!

Committee Corner
AWARDS COMMITTEE
by Peggy Tvrdy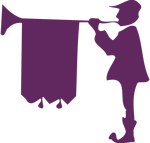 The Awards Committee will be having its first meeting in September to plan for the Fall Conference. This year's goals include the following:
Recognizing Support Staff for Years of Service at the Fall Support Staff Workshop. An e-mail will be going out on the listserv requesting that each Financial Aid Office provide the Awards committee with a list of members on its support staff and their years of service. Please e-mail ptvrdy@southeast.edu with the information.
Increase the number of nominations for the Prestigious Awards for the Spring Conference.
The Awards Committee needs your assistance! If any member knows someone worthy of being recognized at the Fall Conference, please contact any one of our Committee members:
Peggy Tvrdy, Chair
Joan Jurek, Vice Chair
Caroline Routh
Carna Pfeil
Heidi Rasmussen



PROFESSIONAL DEVELOPMENT
by Angie Miller
The Professional Development Committee is coming out of their cocoon to keep you up to date on the upcoming events. Please mark your calendars and join us, we're itching to show you a great time and learn a few things!
Support Staff Workshop coming up on October 11, 2002.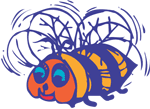 Registration forms are buzzing through the mail for the Support Staff Workshop, be sure to keep an eye out. This honey of an event will be held Friday October 11 at the "bee"autiful Midland Lutheran College in Fremont. Please send all support staff possible for a stingin' good time and a great start to the weekend!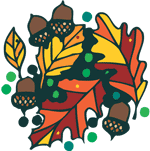 NeASFAA Fall Institute to be held in Lincoln.
The NeASFAA Fall Institute is crawling into the Embassy Suites in Lincoln, November 6-8, 2002. The topic for Decentralized Training is Treatment of Resources and Packaging Considerations. The trainer for Decentralized Training will be announced at a later date.
The format for Fall Institute will be similar to previous years. Decentralized Training will swarm through beginning in the afternoon of November 6 and continue through the morning of November 7. The Fall Institute will march in at noon on November 7 and march on out by noon on November 8. Registration for the Fall Institute and Decentralized Training will inch your way in late September.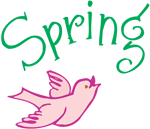 NeASFAA Spring Conference is set for April 8-11, 2003
More information will be made available on Spring Conference once the committee works all the "bugs" out, but mark your calendars now!



ASSOCIATION GOVERNANCE
by Paula Kohles
Members of this year's association governance committee are off to a great start. We've started the year by working on the Policies and Procedures (P & P) Manual. We made lots of changes to the P & P, which were approved during the June Board of Directors meeting.
During the June Board of Directors meeting, the Board approved the following changes-
Each year the President will appoint a historian. It is the responsibility of the historian to save documents throughout the year and then update the records, which are being stored at NSLP. A list of documents to be saved each year is included in the manual.
The sector representatives will serve as voting member of the Awards Committee.
The Awards Committee will select award recipients for the Bob Minturn, the Rookie of the Year, and the Feel the Excitement Awards.
The President will select the Distinguished Service Award recipient.
The Awards and Corporate Development Committees have descriptions in the P & P. These two sections could not have been accomplished so quickly if it hadn't been for the assistance of Tammy Stevenson, Les Monroe, Donna Johnson and Cindi Ramaeker.
Our next project is to create an election section for the P & P. We plan to have that section completed sometime this year to provide guidance for future elections. We will also be working with Stacey Musil to get the P & P on the NeASFAA web site.
Special thanks to my committee members, Mary Sommers, Bob Walker, Judi Walker and Danni Warrick for their energy and efforts getting the P & P updated!



SPECIAL PROJECTS COMMITTEE
by Jenni Burke
This year Special Projects Committee consists of the following members: Carol Rapstine from UNK, Michelle Reeson from Midland Lutheran College, Jean Phillips from UNO, Christine Denicola from FEF, and Amanda Blue from Nelnet. We had our first face-to-face meeting on August 2nd, and identified a number of different projects we will be working on through out the year. Carol and Michelle have volunteered to sit on the Professional Development Committee and are taking turns to assisting PDC in planning Support Staff Workshop along with the Fall Institute. In the previous year, we worked closely with PDC to promote leadership developmental topics and speakers.
As committee we have decided to make more use of the NeASFAA listserve as well as the newsletter, as an avenue to promote leadership within the association. Our hope is that this will provide everyone with a place to go for professional development for themselves, a staff member or a co-worker. We plan on publishing websites to visit, books to read, and inspirational quotes to help us all make it through the day. These items will be featured as NeASFAA Knowledge, and we hope that you take the time to read them and provide us with any feedback you have.

MOVERS AND SHAKERS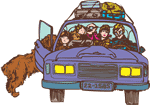 Movin On...
Doane College reports, Heidi Rasmussen decided to stay home last October after the birth of her second child. So long Heidi!
Northeast Community College reports that Angie Shaffer received her Master's Degree and left to teach part-time and manage her parents business. Best of luck Angie.
University of Nebraska Medical Center (UNMC) lost Tammy Reece March 31st to Minneapolis, MN. She decided to be a stay at home mom shortly before her husband made a job change and they decided to head north! Best of luck to all!
EducationQuest Foundation, wished Dianne Fick Bon Voyage in July. She resigned, got married, and moved to Chattanooga, Tennessee. Best wishes to Diane!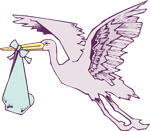 Stork Bytes
It's a boy! Congratulations to Sarah Sell on the birth of Ethan Randall Torres. Born July 13th; he weighed in at 7.2 and was 20½ in. long.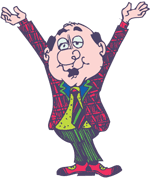 Welcome...
Penny James returns to Nebraska on May 15th to become the Director of Financial Aid for Western Nebraska Community College. She joins us from Wichita State University, where she was Associate Director of Financial Aid. Welcome back Penny!
Laurie Greve was welcomed back to Northeast's Financial Aid office as a Financial Aid Specialist, July 8th. Welcome Back Laurie!
Mary Katz has been hired at UNMC to fill the position of Staff Assistant. Welcome Mary!
Wendy Olson joined NSLP in June as a Program Review/Policy Analyst. Welcome Wendy! Wendy replaces Jack Vogel who recently accepted a position with FACTS.
Nelnet welcomed Amanda Blue in her new position at Nelnet School Product Sales. She joined Nelnet from NSLP's Business Development Dept. Way to go Amanda!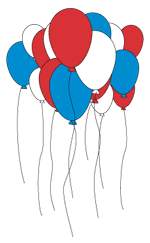 Promotions
As of May this summer, Deb Lowry of York College has been promoted! Her new title is "Comptroller for York College". Congrats Deb!
Angie Miller from UNMC was promoted to Assistant Director of Financial Aid, which will certainly help keep the office running smoothly.
Mark Schilmoeller responded that he is busy at promoting consolidation loans in his new position of Affinity Marketing Manager at Nelnet. Go Mark!
Wade Peterson was promoted from Regional Account Representative to Regional Director at Wells Fargo. Great job, Wade!
Christine Denicola, who was formerly with the Coordinating Commission for Postsecondary Education as Fiscal Officer/Research Coordinator, joined EducationQuest Foundation as Vice-President, Community Relations and Scholarships.


This and That...
Jim and Lydia Thompson (Grace University) celebrated their 35th wedding anniversary on June 17 "in style" with cake and long time College World Series friends at Rosenblatt Stadium during the Rice-Notre Dame game.
Something about Mary…..Mary Sommers Director of Financial Aid at UNK has been elected RAMSFAA President Elect. Way to go Mary, NeASFAA is so proud of you!
NSLP UPDATE
Helping Students With Repayment -An Insight To Lower Default Rates
by Mark Krings
Just in time for entrance counseling, students now have a comprehensive, online tool to help them find information about loans they've borrowed. They can now check their loan information from several sources using a single website--NSLP's expanded Loan Inquiry website at www.nslp.org/loan.htm, which includes new links to the following online loan sources.
NSLDS Student Access, available from the Department of Education, helps students track loan status and outstanding balance from approval through payment.
LoanLocator, from the National Student Clearinghouse, gives students real-time loan data from participating guarantors like NSLP, or they can link to other guarantor and lender websites.
ELMNet, from ELM Resources, allows students to check the real-time loan data of participating lenders, servicers, and guarantors like NSLP.
NSLP Loan Inquiry gives students detailed information about their NSLP-guaranteed student loans and their lenders and servicers.
The Loan Inquiry website at www.nslp.org/loan.htm is also available in Spanish by clicking on en Español. It includes the same links to NSLDS, LoanLocator, ELMNet and NSLP's Loan Inquiry.
To make it easy for you to tell your students how to access online student loan information, NSLP can provide you with a handy card that includes instructions and links for these four websites. Hand them out to students at entrance or exit counseling or any time students want to find out about their loans. The card is English on one side, Spanish on the other. Order a supply online in the Order NSLP Forms section of our website at www.nslp.org/forms.asp.
Learn more about NSLP's Loan Inquiry website and other Loan Education Products at NSLP's workshop on November 6 just prior to the NeASFAA conference. Watch for more details from NSLP. In the meantime, for more information about default prevention tools and strategies you can use to help your students, contact Connie Kent, NSLP's Financial Management Director, at 800-735-8778, ext. 6651, or e-mail conniek@nslp.org.

FEEL THE EXCITEMENT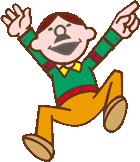 Named after our 'Feel the Excitement' Award, this column is designed to highlight NeASFAA members participation in public/community service outside of the financial aid community. Intended to be a cross between 'Getting to Know You' and 'Movers and Shakers', we hope this article will provide information to assist all of us in making nominations for the 'Feel the Excitement' Award.
If you know of a NeASFAA colleague active in public/community service beyond the financial aid community, please notify Wendy Cobb at cobb@clarksoncollege.edu.
It is time again to recognize our fellow NeASFAA members for their hard work! In This issue we are recognizing two members that have shown dedication to their work, NeASFAA, and to the community.

DID YOU KNOW . . .
Wendy Olson joined NSLP this summer as the School Policy Analyst/Program Reviewer. Starting a new job and spending time with her family has not stopped Wendy from volunteering her time towards a variety of organizations like the Eastmont Towers (Retirement Community), Lincoln and the Support Panel for "Lost Boys" of Sudan. Wendy also volunteers at Rousseau Elementary School, Lincoln where she is also the co-leader for Girl Scout Troop 155. In addition to all of this, she is a Youth Soccer, Volleyball, Te Kwan Do Mom.
Her dedication to the community and to NeASFAA is greatly appreciated and we want to thank her for all her hard work.
Tom Melecki, Vice President NSLP, also divides his time in a variety of areas. This year he contributed much of his time to NeASFAA's AdHoc Committee on Reauthorization. He also tries to squeeze in a portion of his time to the Leadership Lincoln Board of Directors, Lincoln East High School Parent Advisory Council and the Nebraska Safety Council Board of Directors.
Tom's hard work and dedication has been a great asset to NeASFAA and many other organizations and people. We want to thank Tom for his commitment to us and the community.


The Communications Committee invites all of NeASFAA to send information regarding community service that either you or other members are involved in to Wendy Cobb at cobb@clarksoncollege.edu. This is a feature article in the newsletter and we would like to share with the association news regarding member community involvement.

USA FUNDS UPDATE
Lower rates provide another means to cut cost of borrowing for college
by Larry Viterna
USA Funds Services Regional Director
Interest rates on federal education loans have fallen to historically low levels, effective July 1, 2002, providing student- and parent-borrowers another means to reduce the cost of attending college on credit. The repayment rate for borrowers with Stafford loans disbursed since July 1, 1998, fell to 4.06 percent from 5.99 percent. Rates on these loans for borrowers who still are in school, those who are in their six-month, post-school grace period and those who have been authorized to defer payments dropped to 3.46 percent from 5.39 percent. Rates on new PLUS loans for parents of undergraduate students fell to 4.86 percent from 6.79 percent. A borrower repaying $10,000 in Stafford-loan debt would save more than $1,100 in total interest compared with a borrower repaying the same amount at the previous year's Stafford-loan rate, assuming the new rates remain constant over the 10-year payback period. Additional student-loan cost-cutting opportunities include the following items:
Loan consolidation. Because Federal Consolidation loans offer fixed interest rates for the life of the loan, borrowers who consolidate their loans after July 1 lock in historically low rates. Borrowers should be aware that they will forgo any future interest-rate declines on variable-rate Stafford and PLUS loans that they include in a consolidation loan. Because consolidation-loan rates are rounded up to the nearest one-eighth of 1 percent, borrowers also should be aware that the rate on their consolidation loan is likely to be slightly higher than the average rates of the loans they are consolidating. Borrowers with $7,500 or more in education debt may extend their repayment term through loan consolidation; however, the additional interest paid over a longer payback period could easily offset any interest savings gained from the lower interest rate. Borrowers who are considering consolidating their student loans should contact their current loan holder or the organization that services their loans.
Student-loan interest deduction. On 2002 federal income-tax returns to be filed next year, taxpayers may deduct up to $2,500 of the education-loan interest that they paid during the tax year, subject to income limits and other restrictions. Because of recent tax-law changes, taxpayers will be able to deduct education-loan interest paid during the entire repayment term, and higher-income taxpayers may qualify for at least a partial deduction.
Lower fees and other borrower benefits. USA Funds® waives the 1-percent guarantee fee normally charged borrowers of Federal Stafford and PLUS loans. In addition, many education lenders offer borrower benefits that reduce interest costs for borrowers who allow automatic deduction of their loan payments from their bank accounts and who have a history of timely loan payments.
Federal interest subsidy. Students who demonstrate economic need may qualify for subsidized Stafford loans. The federal government pays the interest that accrues on these loans while the borrower attends school, for six months after the borrower leaves school, and during periods when the borrower is authorized to defer loan payments. For an undergraduate student who borrows a total of $10,000 over four years of college, this subsidy could produce interest savings of more than $2,000.
A table summarizing the 2002-2003 interest rates is available on the USA Funds Web site at www.usafunds.org/news/ratetable.html.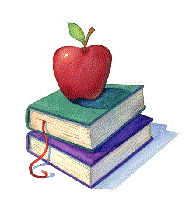 Quarterly Quote
"No one has yet realized the wealth of sympathy, the kindness and generosity hidden in the soul of a child. The effort of every true education should be to unlock that treasure."
Emma Goldman