2004 June
March 17, 2005
Message from the President
June 2004
Not knowing what the process involved the naïve woman said yes when asked to volunteer for what she thought was going to be a simple, relaxing job. She hadn't read the handbook very well when they gave it to her. She attended meetings when it fit her schedule and listened with the concentration of a pre-schooler as decisions were made and plans were set forth for the group's activities. It was only after the pats on the back and thank-you's were said that the impact of what she had done began swirling in her head. Did she realize that people expected her to make decisions and stick to timelines? What would happen when those people who had faith in her realized they had laid their hopes and expectations at the foot of a (gasp) "phony"?
I wonder how many times this past year or 16 years this same story has run through my head? It comes to mind when people ask questions about financial aid. It comes to mind when I think back to saying yes to running for an office on the NeASFAA board (still glad I did). This week it is coming back strongly as I read, re-read and then almost spell out the words as I study for the RMASFAA Summer Institute. I want to know that what I say to people is accurate and what I tell you as fellow financial aid aficionados to be true and encouraging (and I really don't want them complaining about a Nebraska instructor). I want to lend you one of mine.
"One of mine" could be a student who has pushed one too many buttons, or a co-worker who has been mentored past the time you feel they should be on their own or a file that needs special handling and you just can't pick it up and say what needs to be said. But that's not the real story. It comes from M*A*S*H*, when Col. Potter tells Hawkeye to accept what has happened and paste a smile on his face and Hawkeye says he doesn't have any left. Colonel Potter says he should stop by his office, "I'll lend you one of mine; I keep a drawer full of them." So, my friends, when working one more file, certifying one more loan, spending one more late night at the office at this time of the year, when thoughts of the Fall RMASFAA Conference and all your work and duties loom large, when you'd really like to give someone "one of mine", remember that a fellow NeASFAA member has a drawer full to give you. Stop by, I'll lend you one of mine and just maybe you'll have one for me the next time we meet.
Shirley
News Room
June 2004

Washington, D.C. (May 5, 2004) – The National Association of Student Financial Aid Administrators (NASFAA) has announced the results of its 2004 election for the NASFAA Board of Directors and Nominating Committee. All terms of service will begin July 1, 2004.
NASFAA members elected David Gelinas to the position of National Chair-Elect for the coming year. Mr. Gelinas is the Director of Financial Aid at the University of the South in Tennessee and has been an active member of NASFAA, serving on committees and the Board, for almost 15 years. He will assume the position of National Chair beginning July 1, 2005.
Four members were elected to three-year terms as Representatives-at-Large to the Board.
Karen Fooks, Director, Student Financial Affairs, University of Florida
Dean Obenauer, Associate Director of Financial Aid, Creighton University, NE
Elaine Rivera, Assistant Vice President, Enrollment Services Management/Financial Aid, Tulane University, LA
Michael Rodriguez, Director of Financial Aid, St John's College, NM
Three members were elected to two-year terms on the Nominations and Elections Committee.
Robert "Bob" P. Godfrey, Associate Director, Student Financial Aid & Scholarships, University of South Carolina, will represent the Southern (SASFAA) region.
Maureen McRae Levy, Director of Financial Aid, Occidental College, CA, will represent the Western (WASFAA) region.
Susan Weinreis, Assistant Director of Financial Aid & Operations, Montana State University-Billings, will represent the Rocky Mountain (RMASFAA) region.
The National Association of Student Financial Aid Administrators (NASFAA) is a nonprofit membership organization that represents more than 10,000 financial aid professionals at nearly 3,000 colleges, universities, and career schools across the country. Based in Washington, D.C., NASFAA is the only national association with a primary focus on student aid legislation, regulatory analysis, and training for financial aid administrators. Each year, members help more than 8 million students receive funding for postsecondary education. For more information, visit www.NASFAA.org or call (202) 785-0453.
Washington, D.C. (May 11, 2004) – The National Association of Student Financial Aid Administrators (NASFAA) will hold its next annual conference July 18 to 21, 2004, at the Minneapolis Convention Center in Minneapolis, MN.
Randy Judkins, motivational speaker, facilitator, and performer, will open the conference Sunday, July 18, 1:00 p.m. Judkins began his career in 1975 as a performance artist specializing in circus and theater skills combined with original characters. He's currently a faculty member of the Connecticut Assets Network dedicated to building healthy schools and communities. Judkins will share with conference attendees his recipe for "Laughing in the Face of Change."
Dr. Benjamin Carson, Director of Pediatric Neurosurgery at the Johns Hopkins Medical Institutions, will be the luncheon speaker on Monday, July 19, 12:15 p.m. Dr. Carson will share the story of his remarkable life's journey from frustrated, bad tempered inner-city youth to a world-renowned surgeon who revolutionized pediatric surgery and saved countless lives.
Officials from the U.S. Department of Education will provide conference attendees with an official update during the closing breakfast, Wednesday, July 21, 9:00 a.m. NOTE: This event will take place at the Hilton Minneapolis.
A complete schedule of events, including pre-conference activities, can be found on NASFAA's Web site at www.NASFAA.org/Conference.asp.
The cost to attend the conference is $375 ($475 after June 16) for NASFAA members and $475 ($575 after June 16) for nonmembers. For more information or to register, email ask@NASFAA.org or visit www.NASFAA.org/Conference.asp.
The National Association of Student Financial Aid Administrators (NASFAA) is a nonprofit membership organization that represents more than 10,000 financial aid professionals at nearly 3,000 colleges, universities, and career schools across the country. Based in Washington, D.C., NASFAA is the only national association with a primary focus on student aid legislation, regulatory analysis, and training for financial aid administrators. Each year, members help more than 8 million students receive funding for postsecondary education. For more information, visit www.NASFAA.org or call (202) 785-0453.
INDIANAPOLIS – Lumina Foundation for Education has teamed up with the National Association of Student Financial Aid Administrators (NASFAA) to expand a successful program that helps low-income families apply for college financial aid.
Lumina Foundation's Board of Directors has approved an allocation of $3.5 million, which will pave the way for College Goal Sunday to expand to 15 more states, broadening the reach of the popular program to a total of 35 states and the District of Columbia by the end of 2007.
The $3.5 million investment will support a series of grants to bring on the 15 new states and support a national partnership to manage the daily operations of the program so that it can be effectively expanded at a more rapid pace.
NASFAA is an ideal partner, according to Lumina Foundation President and CEO Martha D. Lamkin. "We are delighted that NASFAA, whose members help students with college financial aid, stepped up and agreed to take on this challenge," said Lamkin.
"We are very pleased to have been selected by the Foundation to help run and expand this program," said NASFAA President Dallas Martin. "This project truly strengthens NASFAA's theme of opening doors of educational opportunity. In an era of steadily increasing college costs, we must continue to spread the word that financial aid is available, and we must do everything we can to help students through the sometimes overwhelming financial aid application process."
"Together, we hope to make College Goal Sunday an effective, national initiative that will help thousands of low-income students achieve their dream of a college education," said Lamkin.
Over the past 15 years, College Goal Sunday has already helped more than 100,000 low-income students clear the paperwork hurdle when applying for college financial aid. One day each year, traditionally a week or two after Super Bowl Sunday, financial aid administrators and other qualified volunteers fan out to selected community sites across a state to help families fill out the Free Application for Federal Student Aid (FAFSA), the universally required financial aid form.
"College Goal Sunday provides an important service for many qualified, low-income students who need more information about the availability of financial aid and expert assistance in filling out the required paperwork," said Lamkin. "This assistance may sound simple, but without additional help, many students miss this necessary first step to an education beyond high school."
"At a time when college costs are a national concern, we looked at this as an opportunity to broaden the reach of a program with a proven track record for helping low-income students," said Lamkin.
As a prelude to College Goal Sunday, the organizers of each state's program launch an extensive public information campaign to reach low-income students. Campaigns use the news media, direct mail and celebrity appearances at key high schools to inform the public about the importance of an education beyond high school, the availability of financial aid and the existence of College Goal Sunday to help them complete the FAFSA.
The Foundation provides three forms of aid to College Goal Sunday programs: technical assistance, exploratory grants and implementation grants. Interested organizations begin with an exploratory grant of up to $7,500 to investigate the feasibility of hosting College Goal Sunday in their states. After a successful planning phase, organizations may apply for an implementation grant. Lumina Foundation contributes up to $250,000 over a three-year period to eligible groups working to establish the College Goal Sunday program in their states.
The amount of each grant depends on the size of the population to be served, the scope of the proposed program, and the availability of local funding to supplement the Lumina Foundation grant. NAFSAA's role has been critical in the individual states to bring together the financial aid community to help families apply for financial aid.
By the end of 2004, the College Goal Sunday program will have committed $7 million to fund planning and implementation grants in 35 states and the District of Columbia. The program is currently operating in the following states: Alaska, Arizona, California, Delaware, Hawaii, Illinois, Indiana, Kansas, Kentucky, Maine, Maryland, Massachusetts, Michigan, Missouri, Montana, Nevada, Ohio, Oklahoma, Texas, Wyoming, plus the District of Columbia.
College Goal Sunday has proven effective in Indiana for more than a decade. The program began in 1989 as a joint project of the Indiana Student Financial Aid Association (ISFAA) and the State Student Assistance Commission of Indiana (SSACI) with funding from the Lilly Endowment, Inc. Over the past 20 years, Lumina Foundation and its predecessor organizations have co-funded the Indiana programs and led the expansion in other states.
Lumina Foundation for Education, an Indianapolis-based, private, independent foundation, strives to help people achieve their potential by expanding access and success in education beyond high school. Through research, grants for innovative programs and communication initiatives, Lumina Foundation addresses issues surrounding financial access and educational retention, and degree or certificate attainment — particularly among underserved student groups, including adult learners. The Foundation bases its mission on the belief that postsecondary education remains one of the most beneficial investments that individuals can make in themselves and that society can make in its people. For more details on the Foundation, visit its Web site at www.luminafoundation.org.
About The National Association of Student Financial Aid Administrators (NASFAA) The National Association of Student Financial Aid Administrators (NASFAA) is a nonprofit membership organization that represents more than 10,000 financial aid professionals at nearly 3,000 colleges, universities, and career schools across the country. Based in Washington, D.C., NASFAA is the only national association with a primary focus on student aid legislation, regulatory analysis, and training for financial aid administrators. Each year, members help more than 8 million students receive funding for postsecondary education. In addition to its Member Web site at www.NASFAA.org, the Association offers a Web site with financial aid information for parents and students at www.StudentAid.org.
Committee Corner
June 2004
AWARDS COMMITTEE
by Joan Jurek

During the 2004 Spring Conference, the Awards Committee had the pleasure, and fun, of presenting the prestigious and fun awards. The following is a list of recipients and a summary of the presentation that was made to each.





Bob Minturn - Claire Fredstrom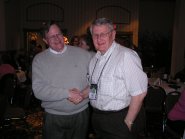 Claire not only has been a member of NeASFAA since its inception, but he has served NeASFAA in many capacities, including President. He has led the association and his institution for over 35 years and is very deserving of this award. Claire has always been gracious to say yes to any request that is going to benefit students or NeASFAA. He has been a great host for Guidance Counselor Training and RMASFA Fall Institute. In all, Claire has been a great mentor and role model for other Financial Aid Professionals.
Thank you Claire, for all you have done to build NeASFAA into a great association.
---
Feel the Excitement - Steve Millnitz

Our very own committee member had a great surprise during the awards. We tricked him into thinking the award was going to go to another member…yes, we edited the script Steve.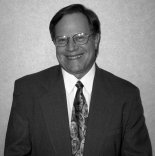 When Steve is not in the office or out fishing, he graciously shares his time as a mentor to a young boy, named Robert. Steve's warm personality and genuine caring ways have been instrumental with Robert making the honor role every semester and having good attendance. Steve is very modest about his success with Robert, but his wife states that Robert would not be successful academically if Steve had not encouraged him. Steve and his wife also share the gift of time by organizing events for the elders and youth in their church.
---
Distinguished Service - Stacey Musil


Stacey went above and beyond this year and we recognize her as the outstanding Webmaster. Stacey has been instrumental in revising NeASFAA's website and continuing to make it user friendly. Her expertise in computers has provided NeASFAA with cost saving options to deliver information on the web without using extra funding from the budget. Halfway through the year, Stacey started a new position within FES (Foundation for Educational Services), but graciously agreed to finish her term as Chair of the Communications Committee. We wish Stacey the best of luck in her new position. Thank you Stacey for your dedication to NeASFAA!
---
Rookie of the Year - Amanda Blue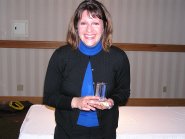 Amanda has worked very hard this year for the PDC committee. She has almost single handedly put together all the materials for the fall and spring conferences. Without her ongoing efforts the entire year, the PDC committee may not have lived up to the high expectations of that have been established by previous committees. Careful Amanda, they may make you Chairperson.
---
Committee of the Year - Membership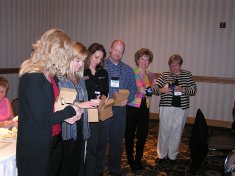 The Membership Committee had a busy year. They took on the project of putting together a new NeASFAA pictorial directory and worked closely with Communications to establish some annual deadlines for the membership to submit directory updates. This information will be added to the web page so there are no expectations of immediate updates. The Committee also coordinated and hosted 23 newcomers that attended the "newcomers welcome" at Fall Institute. That is a record number of people, which means a record number of ice breakers, conference guides, and introductions.
2003-04 Membership Committee:
Wendy Olson
Jenni Burke
Robb Cummings
Tony Garife
Diana Lind
Cindi Ramaeker
Caroline Routh
Lydia Thompsen
Peggy Tvrdy
---
Fun awards were given to:
Julie Esau - for her bowling talent during the fall institute outing. Julie demonstrated how to get a strike, so what if it was two lanes over, it was still a strike.
Grace University - seems like that office has a hard time being in the right place at the right time. It all started at NeASFAA 2003 spring conference when Dale was going to receive the Feel the Excitement award. His family knew about the award and traveled to Kearney to surprise him. Dale being a good husband and father, and not knowing about the award, decided to leave the conference early and surprise his family who were supposed to be in Omaha. Picture this in our mind, Dale heading east on I-80 and his family heading west on I-80. Dale's not the only one with scheduling problems. Lydia and Marie show up to a meeting in loan symposium one week early. They were all given an office calendar to keep track of one another and their schedules
Joan Jurek - Yes, they even kept a secret from me. Seems as though the college planning staff in Omaha think I am on TV too much, they gave me my own microphone to use for the next TV interview.
Jan Going and Merlyn Williams - Those ladies were the only ones that followed instruction to bring their grandparent albums to Spring Conference.
Jack Burdick - New baby - Joshua Edward born March 19th!
Congratulations to everyone!
2003-04 Awards Committee:
Joan Jurek
Kathy McConnell
Steve Millnitz
Tammi Preston
Kay Dinkelman
Dale Brown (filled in when Amy left)
Amy Lions (left Financial Aid in Feb. 2004)


PROFESSIONAL DEVELOPMENT COMMITTEE
by Angie Miller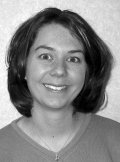 Spring Conference 2004 was held in North Platte at the Sandhills Convention Center with a total of 85 participants.
The Conference kicked off on Wednesday afternoon with great sessions. Wednesday night was a wonderful success with the awards banquet. As always, the Awards Committee did a fantastic and entertaining job of presenting the awards.
Thursday was packed with sessions with topics ranging from those in financial aid to college planning to computer maintenance. Thursday night everyone headed to the Touchdown Club for food, comedy and, everyone's favorite, bowling. We wrapped on Friday with a session on Identity Theft and a State Update and then it was time to get back to the real world.
Thanks to everyone who made this Conference a success, especially the PDC. Please be on the lookout for information on the Support Staff Workshop which is scheduled for October.
June 2004
GETTING TO KNOW...
Treve Florom
Outreach Manager
EducationQuest Foundation, Kearney Office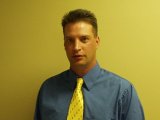 Treve grew up in Ravenna and Curtis Nebraska. His family includes his Mom, one brother, one sister, and several nieces and nephews. After graduating from Medicine Valley High School in Curtis, Treve attended college at McCook Community College and the University of Nebraska at Kearney. He graduated from UNK in 1992 with a degree in Education.
Treve joined the Kearney EducationQuest office in 1997 as a college planning specialist. In August 1999 Treve left Kearney to move to Georgia and pursue a master's degree in Sports Management at Georgia Southern University in Statesboro. After a brief hiatus in Georgia and South Carolina, Treve returned to Kearney and began his position as Outreach Manager in 2002.
Outside of the office you can find Treve pursuing one of his many sports related interests. Some of his favorites are: golf, football, baseball, and even an occasional game of sand volleyball. He's an avid Husker football fan and during the fall can be found attending most home games as well as some of the away games.
As for summer plans, Treve will be hitting the golf course as much as possible and plans to play in several tournaments. When he's not golfing he will be catching as many Chicago Cubs games as possible in the cool comfort of the air conditioned inside.
Movers & Shakers
June 2004
Dean Obenauer is leaving Creighton! Now don't panic, keep reading.
Vicky Skuodas is leaving the Doane Crete campus. She is planning to become a full time quilter and enjoy a slower pace.
Nicki Wendelin from Doane's Lincoln campus will eventually join the Crete campus. Best of luck to Vicky!

Maria Zellmer from Grace University has reduced her hours to take a half time position with the Omaha Police Department as Coordinator of Volunteers and Interns.
Dean Obenauer isn't out of a job for long, he was hired by Midland College in Fremont! Be sure to wish Dean well as he transitions!
Laurie Nading has joined the team at Clarkson College! Laurie is the new Financial Aid Counselor. Welcome Laurie!
Creighton University announces that Paula Kohles has been promoted to Associate Director of Financial Aid for Graduate/Professional Students. Congratulations Paula!
Metro welcomes Linda Hanes as the new Coordinator of Financial Aid and Veteran Services. Linda has been the Financial Aid Specialist at Metro's South Omaha Campus since August 1998. Welcome Linda!
WNCC reports that Pat Siegfried from their FA office was named "Employee of the Year"! Way to go Pat!
Lydia Thompson's husband has retired from his second career as honors chemistry teacher at Papillion-LaVista High School. Lydia reports that he will really be home EVERY DAY now, hence she will continue working for the time being. Congrats to Lydia and Jim.
Grace Hendrickson from WNCC has received her bachelor's degree from Chadron State College in May. Congratulations Grace!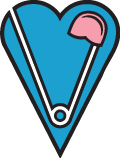 Word has it that Kathy McConnell of Union Bank has a new granddaughter as of May 8th! Her name is Lindsey Kathryn Ballinger and she weighed 7 lbs. 14ozs and was 19" long. Kathy reports that she got to spend 10 days with Lindsey, Mommy, and Daddy. Welcome baby Lindsey Kathryn!



Kathy McConnell also reports that her son Aaron got married May 29th in Milwaukee, Wisconsin. Congratulations to Kathy and her entire family on their bundles of good news!




NSLP Update
June 2004
We Guarantee ItTM Scholarship Awarded To
University Of Nebraska-Kearney
by Mark Krings
Regional Director
National Student Loan Program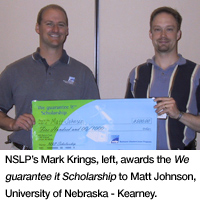 University of Nebraska-Kearney, was selected to receive NSLP's We guarantee it Scholarship funds at the NeASFAA state financial aid conference in April.
NSLP created the scholarship in keeping with its mission to provide access to higher education. The scholarship helps students pay for college and gives schools the flexibility to decide how to award the funds to their students.

"Rising tuition rates are straining students' ability to pay for college," said Matt Johnson, Counselor. "This scholarship will help students who demonstrate financial need and have an NSLP-guaranteed loan."
Schools can register to win NSLP's We guarantee it Scholarship at selected state financial aid conferences throughout the year.
In addition to the We guarantee it Scholarship, NSLP doubled the amount it awards through its Cash for ClassTM scholarship program, which means 12 schools will each receive $1,000 this year. NSLP also donated $5,000 to EducationQuest Foundation's Reaching Your Potential scholarship program. This program provides renewable, need-based scholarships to Nebraskans who overcome obstacles to attend college.
For more information about NSLP's scholarships, contact Business Development at 800-735-8778, ext. 6618
USAFunds Update
June 2004
Questions Help Your Campus Gauge Retention Readiness
Submitted by: Carol Buchli, Debt-Management Consultant
USA Funds Services
All stakeholders in higher education benefit when students successfully complete their academic programs. Research clearly shows that students who fail to graduate are at much higher risk for education-loan default. But how serious is your campus about student retention?
To help you and your campus' other staff, faculty and administrators determine how focused you are on student retention, USA Funds® online manual "Solving the Retention Puzzle" offers a list of "retention-readiness" questions. Developed in partnership with Noel-Levitz, the nation's largest retention-consulting firm, the online manual helps campuses address one of the primary reasons students default on their loans: They drop out before completing their studies.
Your school's "retention index" will help you establish a benchmark that identifies the current level of commitment to retention, as an important precursor to getting the campus engaged in dialogue about this important topic.
Retention-readiness quiz
Ask faculty, staff and administrators to respond to share their knowledge and perceptions regarding the following 20 statements: (T) for statements that are true and (F) for statements that are not true for your campus.
___Our campus has engaged in formal discussions focusing on retention issues in the past year.
___Faculty and staff understand that retention is a campuswide responsibility.
___There is a high degree of top-level administrative commitment to improving retention.
___Persistence data are collected and shared with the campus regularly.
___Our institution determines why students enroll and why they drop out.
___There is an individual who has responsibility for coordinating retention efforts on our campus.
___We have a standing committee responsible for overseeing student retention.
___Our campus has a systematic approach for evaluating all programs and services regularly.
___Our faculty-development plan includes attention to student-retention issues
___We have special programs and services that address the needs of first-year students.
___Our institution has special programs for honor students, student-athletes, academically underprepared students, underrepresented students, students with disabilities.
___Our academic-support programs and services are available to all students.
___Academic advisers on our campus receive appropriate training on a regular basis.
___Academic advising is valued and rewarded on our campus.
___Special initiatives that focus on teaching and learning are in place on our campus.
___Excellence in teaching is recognized and rewarded on our campus.
___Customer-service training is provided for all staff on a regular basis.
___Service excellence is expected and rewarded on our campus.
___Institutional-assessment data are shared with the entire campus on a regular basis.
___We have a retention plan that guides our student-success deliberations and initiatives.
Determining your retention index

| | |
| --- | --- |
| If the number of "True" responses is: | Your next steps should be: |
| 20 | Share your secrets with other postsecondary institutions. |
| 15-19 | Identify a strategy for each "False" response. |
| 10-14 | Put your retention committee to work on a retention plan. |
| 5-9 | Get your president engaged to support a campuswide initiative. |
| 0-4 | Begin building support for a retention program. |
The foundation for successful interventions begins with commitment from all campus constituents - faculty, staff, administrators and students - as equal partners in retention.
Quarterly Quote
One can determine one's own success by asking 3 simple questions:

Can people trust me to do my best?
Am I committed to the task at hand?
Do I care about other people and show it?
If you can answer YES to all three - YOU CANNOT FAIL!